Porsche 911 GT RS2 in Boise, Idaho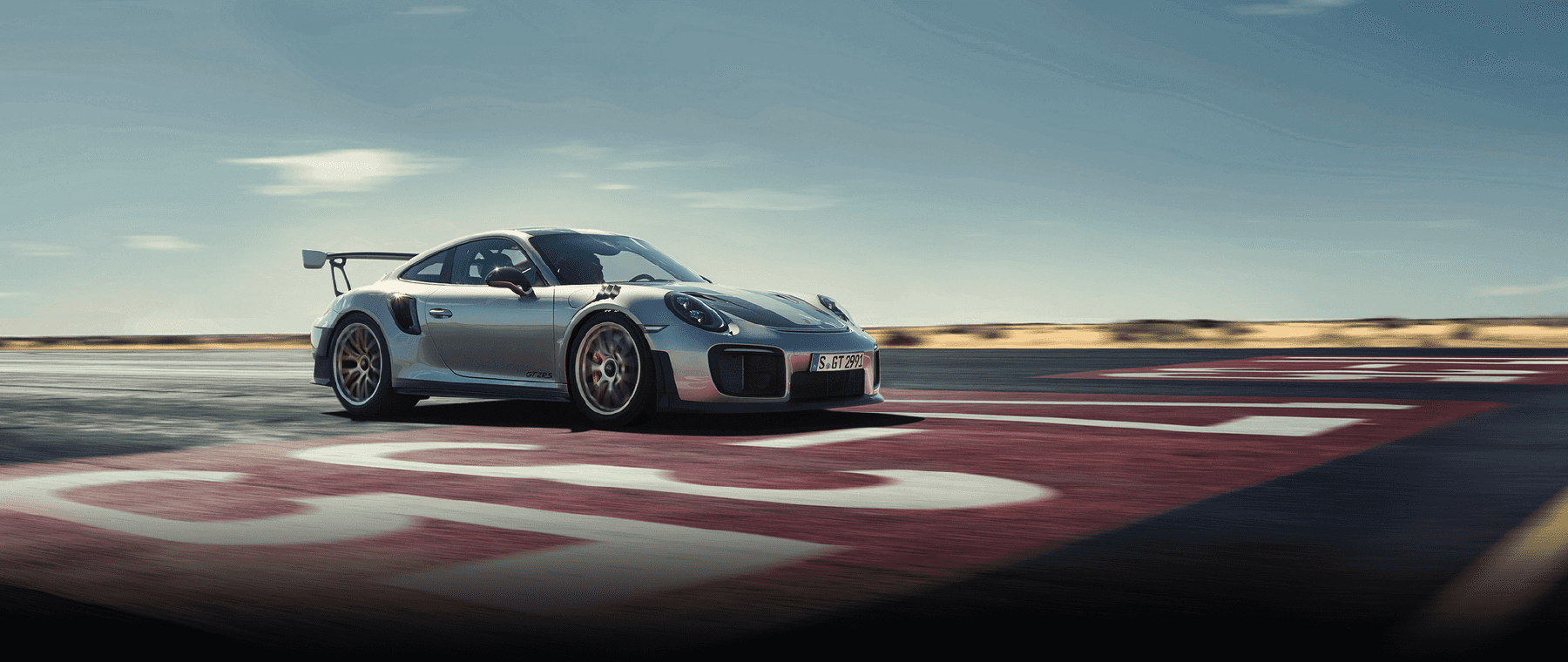 Introducing the new 911 GT2 RS
The new 911 GT2 RS is simply the most powerful 911 ever built by Porsche– with the performance level of a super sports car. Its design combines the aerodynamic requirements to optimize both down force and air supply. Its consistent lightweight construction makes it a pure athlete. Its racing chassis, with excellent cornering stability, gives the new 911 GT2 RS those crucial additional seconds. And its 3.8-liter six-cylinder twin-turbo engine producing 700 hp lends it sufficient authority to lead the field.
The new 911 GT2 RS Sports car is based on the extra-wide body of the 911 Turbo. Its full contours are instantly noticeable at the rear, where the low-profile, tinted LED rear lights underline its appeal. The fixed rear wing in carbon fiber-weave finish makes its own contribution to the overall impression of sporty performance.The wing uprights are produced from forged aluminum; the new side plates painted in the exterior color. A horizontal exclamation mark, if you will.The two ram-air scoops on the engine lid –the ram-air collectors – are also made of carbon fiber and supply the engine with combustion air. The rear panels with large exhaust apertures are specific to the911 GT2 RS. At the rear of the under body, four fins increase the aerodynamic effect of the diffuser.
For more information or to set up an appointment with a member of our sales department, please contact Porsche Boise at (208) 377-3900.